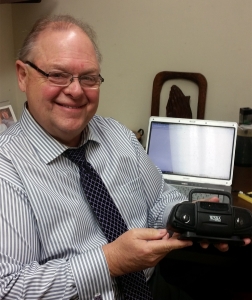 Gary Sutton has been around York County for over 40 years, and during that time has become involved in the community in many diverse ways. Aside from being as interested in what is going on around him as you are, Gary is also "tuned in" to the national and world communities around him, and welcomes the opportunity to talk with you each weekday morning. Holding a BS degree from Mansfield University and a Master's degree in Educational Administration from Western Maryland College as well as a secondary school principal certificate, Gary found a rewarding career in guiding the lives of others as a teacher for 25 years. With a broadcasting career that spans nearly two decades, he has hosted or co-hosted several talk shows on WSBA. Gary keeps his pencil sharpened, writing newspaper columns and magazine articles, and has hosted his own TV show on Comcast Cable in York. He's covered the national Republican and Democratic conventions, as well as the White House. As a sports fan, Gary has also covered the PIAA State Sports Championships on PCN, the Pennsylvania Cable Network.Most importantly, Gary Sutton is a guy who truly loves radio, and the chance to connect with you, one-on-one, every weekday morning.


Transforming Gary Sutton
Before and in progress pictures of transforming Gary Sutton!!!
Gary has been using TrimLine and so far has lost over 55 pounds. If you want to learn more about the process they now have a York location at 2343 South Queen Street in York or call (717)747-8888.